Now that I have the time to be thoughtful about what happened to me this year, I take it back. This year had really been good to me.
First off, my family is doing pretty good, including the elders.

Getting regularized, meeting awesome people and having a great boss are a good enough reason for me to love my work.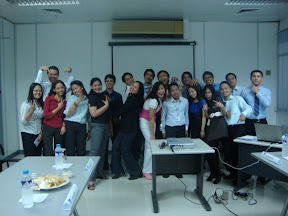 Exploring Tagaytay alone with F was something I cannot forget about this year.

I also enjoyed the time going back once again to Baguio City


and this time it was with family members. That seldom happens!
I spent my birthday high up in the sky and in a not-so foreign land.


That was a first and all firsts are good

Finally, I think I did a lot of work this year! This 2009 was probably the busiest for me, and I'm proud to say I took the challenge head-on!

And not to forget as of writing, 1461 days of being together with F <3<3<3