C'mon, everyone knows I don't bitch.
But I was lethargic half of the day because I didn't get to sleep properly last evening because of the damn allergies... Damn... They're back. I don't exactly know what caused these, especially these ones present in my skin now. I can only presume that these were brought by my intoxicated bloodstream.
Honestly, two kinds of allergies pester my skin perennially (I mean, there's a trend). Aside from these itchy, tiny, "prickly heat"-like rashes, I also occassionally experience having those large red blotches on my skin, which was diagnosed by the dermatologist as Prurigo. But I'd rather experience the small ones 'cause they don't leave visible marks on my skin.
-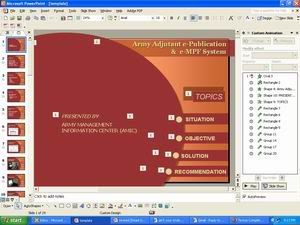 I was ultimately unproductive during the day... I only managed to design the PowerPoint template bossing asked me to do.